Thursday, March 09, 2006
Random Shops
My sleep study went really well! More on that later.
I'm really excited to announce that someone affiliates with my shop! They are currently advertising one of my designs and have pulled in six additional sales for me. Unfortunately, I have no idea who this person is, so I can't thank them for driving traffic to my shop. So--in the spirit of affiliation--here are some designs from a store I love, Random Shops.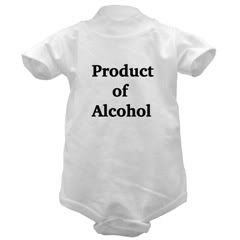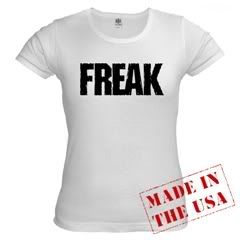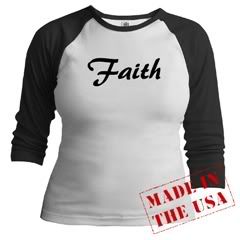 *All images should link directly to Random Shops, not to the products shown.*
Random Shops definately has a great variety of designs. From the more than appropriate "Hope" and "Faith" tees to others too R-rated to show here, I'm quite positive this store has something for everyone. I really like that all the sections are seperated. It makes it impossible to land in the R-rated section without clicking to go there. There are quite a few sections including "RETRO gear" and "Dork wear". Very cool. I'm hoping to send some traffic there and possibly even a sale or two--so if you like what you see go visit!!
Crap I am legally obligated to write: Magnolia, allthingsmagnolia (blog), and Randomshops are entities independent from CafePress.com and the CafePress.com Web Sites. Randomshops is not owned by Magnolia or allthingsmagnolia (blog). Therefore, neither cafepress.com nor randomshops neccesarily loves or agrees with Magnolia or allthingsmagnolia (blog) and any opinions stated on this site (allthingsmagnolia.blogspot.com) or by the site owner (Magnolia)


link
| posted by magnolia at 11:20 PM

3 Comments:
Heidi had this to say:

the freak and faith ones rock! :) that's great about the affiliation!




Random had this to say:

Howdy! I am Random, of RandomShops. Thanks for being so kind as to appreciate some of my designs, and advertise them too! Let me know if there is anything I can do for you to reciprocate. Peace, Random.




What a great site game tech bingo Xxx hardcore porn pic